John Parker limited edition T-shirt 2016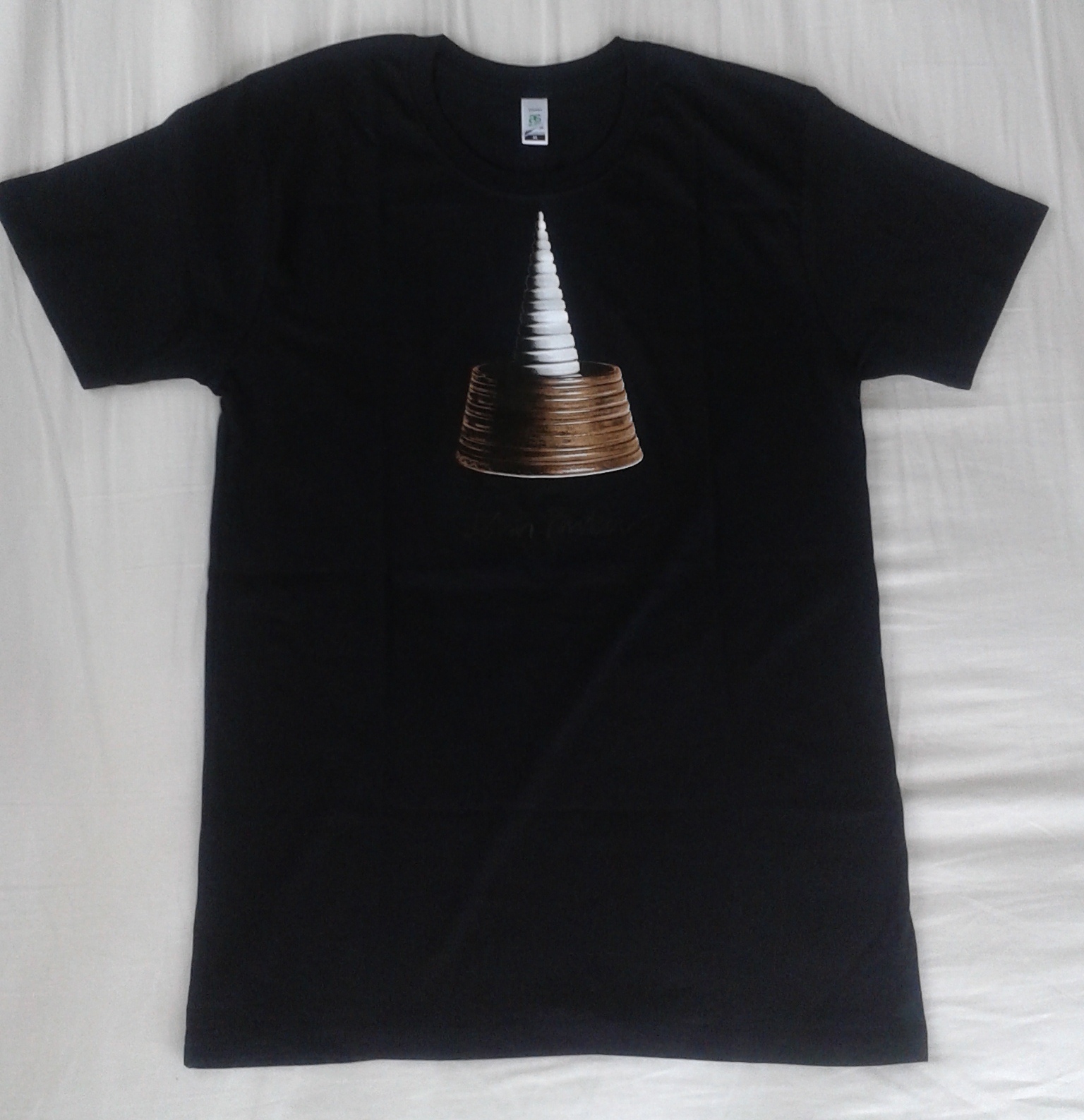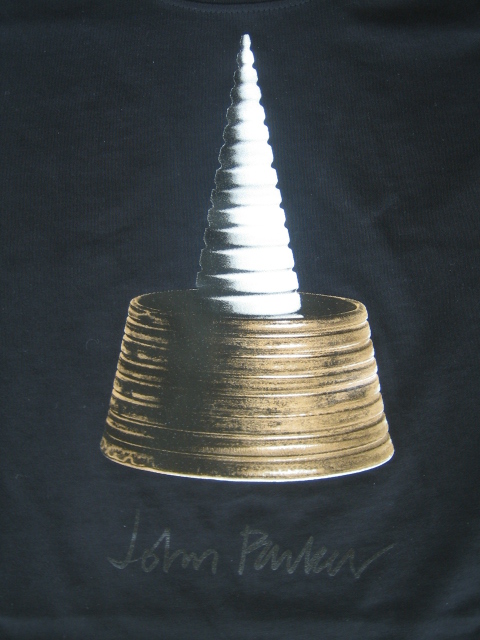 This new John Parker T-shirt was designed to accompany the fabulous exhibition John Parker: Cause and Effect at Te Uru Waitakere Contemporary Gallery (10 September - 13 November 2016).
Now available to order directly from by email from Whack and Blite for $69.00
The unisex organic cotton T-shirt features a white and gold penetration from John's recent show White Gold at AVID Gallery.
This work was chosen primarily for the association between gold and John's 50 years as ceramic artist. The cone form, which features in the installation Clear and Present Danger, also ties the image to this moment. (There's a video of the installation Clear and Present Danger at www.johnparker.co.nz).
In keeping with our sense of 'this will never happen again', the T-shirts are individually numbered in a limited edition of 100.
Whack & Blite is contributing proceeds from sale of the T-shirt to the production costs of John's self-published book John Parker: Cause and Effect.
It turned out that it took a whole bunch of people and happy coincidences to make this T-shirt. Thank you to
Samantha Turner and Anton Hart for the loan of the work from their collection and kind permission to use the image.
Matt Williams of softblueswitch for general enthusiasm and specific website help.
Judith Carswell and Janet Fisher of AVID Gallery for photography and assistance.
Helen Creed and the screenprinting team at Brazen Clothing.